THE MOST IMPORTANT thing I can do is to keep you from feeling helpless in the middle of a catastrophe.
This site can help you prepare by assisting your understanding of  what to do in multiple situations after a major earthquake and how to prepare to stay at home. Or, at least be ready to move out quickly.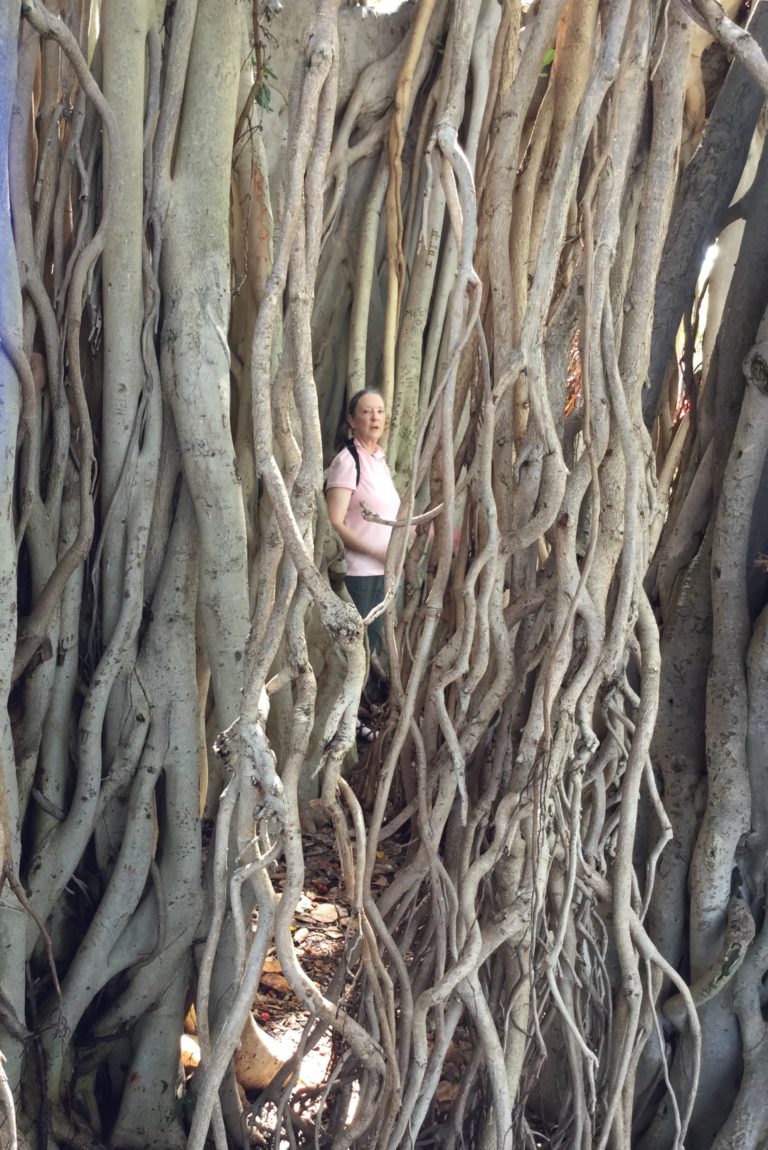 It seems like such a simple phrase, "Be prepared." But, its meaning goes beyond having "things" ready. It's a mindset. And that mindset can save you from despair, helplessness and panic. 
You need to know some things, but you don't need to know ABSOLUTELY EVERYTHING RIGHT NOW. So, this website is dedicated to teaching you what you WANT to know when you're ready to handle it. Come back here often and read up on topics you hadn't looked at before. I'll try to make it easy.
I've been a teacher for most of my adult life. It should come as no surprise then, that I feel education is an important ingredient in being prepared.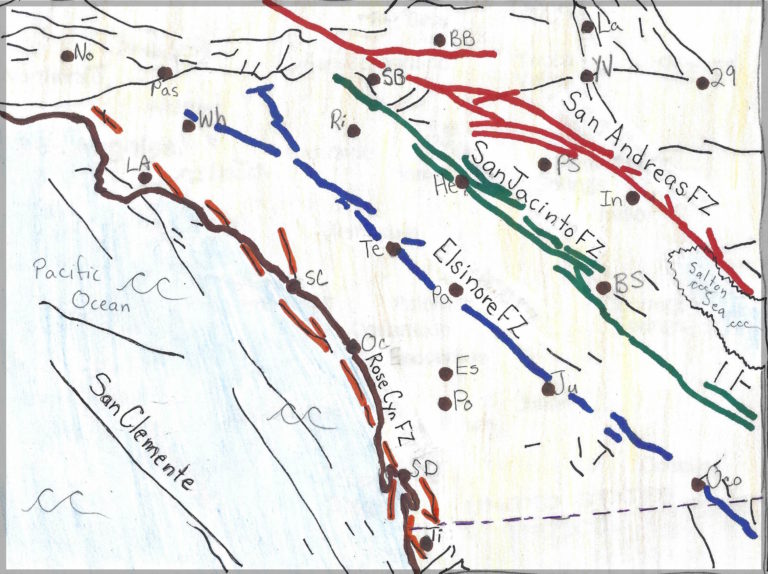 BB=Big Bear    –           BS=Borrego Springs
Es=Escondido  –           He=Hemet
In=Indio           –           Ju=Julian
La=Landers      –           LA=Los Angeles
No=Northridge            Oc=Oceanside
Oco=Ocotillo   –           PS=Palm Springs
Pa=Palomar    –           Pas=Pasadena
Po=Poway       –           Ri=Riverside
SB=San Bernardino     SC=San Clemente
SD-San Diego  –           Te=Temecula
Ti-Tijuana        –           29=Twentynine Palms
Wh=Whittier   –           YV=Yucca Valley
It's been said that if you live in San Bernardino, you are never more than 4 miles from a major fault zone. If you find SB on the map, you can see that it is boxed in by the San Andreas Fault Zone, the San Jacinto Fault Zone and miscellaneous faults. Look for your area on the map. Are you surrounded, too?
I made this map to really just show the major fault zones that have created our unique environment.  You need to know, though, that these are not the only faults in the area and that there are plenty that haven't been discovered  – because they haven't moved recently. 
It's crucial to understand that when one fault moves, in a minor way, the others may, or may not, move. But given a major earthquake,  it can't help but interact with the other fault zones. That means, a major earthquake on the San Jacinto Fault, will likely cause problems on the Elsinore and San Andreas Fault Zones. They can even amplify the effect of the initial earth movement.
Your best bet is to be prepared as best you can. Only in that way can you fight off that helplessness that comes from not having been prepared.